Toho Demi Rounds 8/0
On this page you'll find all the 8/0 Toho Demi Rounds that are in stock. We sell the 8/0 Toho Demi Rounds in bags of 5 grams. The 8/0 Toho Demi Rounds are approximately 3 x 1,15 mm and there are about 400 beads in a bag of 5 grams. If you have any questions you can always contact us.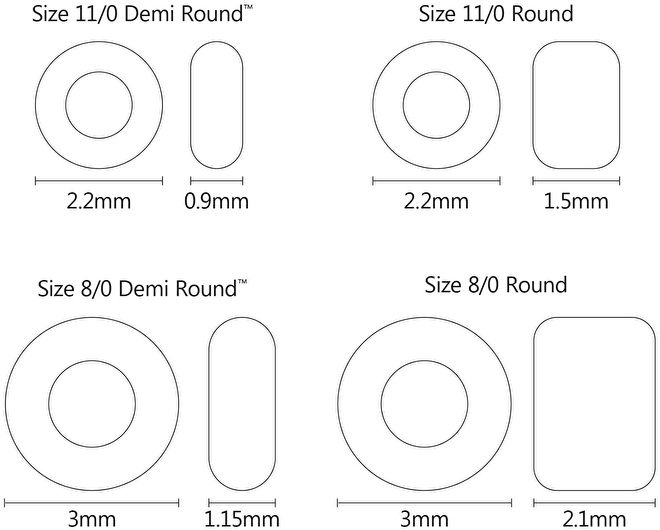 Shopping cart
No items in shopping cart.
Newsletter
Do you want to receive the lastest news about our new products or great savings? You can easily subscribe to our newsletter by clicking "subscribe". In your first newsletter you will receive a discount code for a 5% discount in our online store.
Subscribe
Guestbook
23-05-2019

- Great . Delivery in less than 24 hours from the... 

read more

31-05-2018

- Whenever I travel, I search out bead shops. Wirwar... 

read more
New message